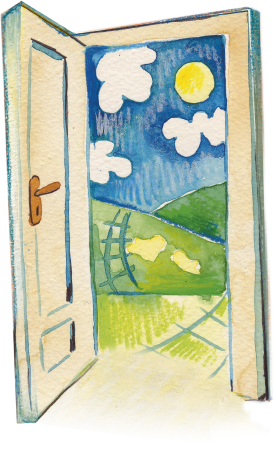 VIRK ľ Vocational Rehabilitation Fund is a private foundation of which all the major unions and employers in the labour market in Iceland are members.
VIRK┤s mission is to develop, integrate and monitor services in the field of vocational rehabilitation; aiming systematically for employment of individuals following illness or injury.

The purpose of VIRK┤s services is to help people return to work. This involves expert advice and services in the field of vocational rehabilitation that requires full participation of the individual concerned.

VIRK operates in close cooperation with unions, employers, various service providers in vocational rehabilitation and welfare agencies. Vocational rehabilitation counsellors work on behalf of VIRK and are situated with the unions across the country. VIRK services are free of charge for individuals.
Studies have demonstrated that, in general, prolonged absences from the labour market are a greater threat to the health and quality of life of individuals than many life-threatening diseases. Participation in the labour market has generally a positive effect on both the physical and mental health of individuals - including those who struggle with various permanent health problems.
Individuals receiving VIRK┤s services have, in general, been very successful in their vocational rehabilitation. The majority of those who have completed the services are active in the labour market. VIRK┤s customer surveys have, in addition, demonstrated that participants are almost unanimously happy with the services they have received and believe it to significantly increase their quality of life as well as their work capacity.